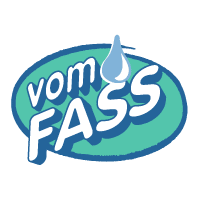 VOM FASS
Franchise Fee: $37,500
Royalty: None, 5% overage on goods
Total Investment: $269,000 - $748,000
Can Be Home Based: No
Founded: 1994
Franchised: 1994
VetFran Member: Yes
VOM FASS, winner of the coveted and prestigious 2012 German Franchise of the Year award (presented annually, by the German Franchise Association, for excellence) is now available in the United States! VOM FASS was the unanimous choice of the prominent panel of franchise experts, and the Federal Ministry, as Specialty Retail Franchise of the Year 2012. "We are convinced that VOM FASS, in all areas, is a successful business model for entrepreneurs and franchisees and holds a high capacity for innovation," says jury member Dr. Dieter Frohlich. He added, "VOM FASS has established an international name and is now in 20 countries (and nearly 300 shops) represented by franchise partners."

VOM FASS, while being a relatively new concept in the United States, has already captured the hearts of our passionate "foodie" patrons. There are still many prime locations awaiting the perfect franchise partner. VOM FASS translates as "from the cask," and refers to our unique method of offering the best culinary oils, fruit and balsamic vinegars, and fine and rare spirits and liqueurs the world offers. All available to taste and enjoy in customer selected quantities.

By taking advantage of our proven system, we make the process of acquiring and operating your own business as simple and straightforward as possible. Your success is paramount to us; we will be with you every step of the way to provide the needed support to help your business become successful.